Working with volunteers and diverse stakeholders I take a collegiate approach to my professional practice and to leadership. People are what really matters to me and I still do as much coaching and training as I can. I work together with other women in leadership roles to provide networking, support and mentoring.
2018 collaborations
Unpacking Mentoring
As part of my commitment to an open approach to leadership, I've asked my mentor Margaret to collaborate with me on a three part series to share our insights into being a mentor and what it's like to have one.
Promoting equality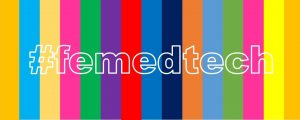 As a volunteer curator of @femedtech I contribute to growing a network promoting equality and feminism in Learning Technology. This is a collaborative effort with colleagues from different countries and sectors, with the aim of surfacing other initiatives, establishing an inclusive and critical discourse and connect individuals with shared values and interest.
Open leadership

This year I am working with my ALT colleague,  Martin Hawksey, on a series of monthly blog posts. The posts chart our journey to transform our largely office-based team into a distributed, home-based workforce and to set up virtual operations fit to meet our changing requirements. We are publishing on each of our blogs, see Maren's and Martin's, to begin with and we aim to share our experience as senior staff leading the transition and our team through the changes, sharing insights and lessons learnt as well as what we hope will be transferable know-how that others can apply in their context. We've framed this as a conversation in order to share our contrasting perspectives, and we may add more practical/technical sections as we go along.
Policy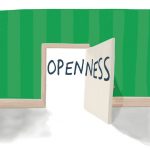 In collaboration with Lorna Campbell, Martin Weller and Joe Wilson we produced a policy paper for ALT on openness in education, which was published in December 2017. Since the paper was published I have been working to disseminate this call to action and one such effort was a recent post on Wonke, entitled Openness in education: a call to action for policy makers, with Lorna Campbell which was published on International Women's Day. In the post, we examine the practical recommendations from the policy paper, how they could be implemented and discuss what policy makers could do to realise the benefits of openness in education in different sectors in the UK.
Start ups
This collaborative project is about how Learning Technology professionals and start-ups can work together. It started with a blog post call to action written jointly by Anders Krohn, CEO of Aula and myself, and led to a series of consultation sessions with academics, technologists and innovators, resulting in contributions to the first version of the Edtech start up guide, which was published early in 2018. Anders and I then followed up with a second blog post on the altc blog, including a contribution from Peter Bryant, LSE, to launch the guide, share some of the case studies and lessons learnt we collated and to look ahead at future work with start ups on the guide and in the community.