We are currently recruiting for a Chief Operations Officer for ALT, and I couldn't be more excited!
It's always great when you get to grow your team, particularly when there are only seven of you and each individual makes a big impact.
Why this role, why now?
We are the leading professional body for Learning Technology in the UK – and we have been pretty busy in the past eighteen months! Learning Technology has never been more in demand and as a consequence the work we do to support our growing community has increased month on month.
After a year of supporting our Members through the global crisis, we have re-grouped and set out a strategic plan for the year ahead. 2020 was a tough year for us an independent charity as we traditionally generate half of our annual turnover from two face to face events. Thanks to our prudent financial strategy in past years, we had reserves to help us through times of crisis.
Now we are planning ahead for post-pandemic times. Whilst we have an excellent track record delivering online activities and a lot of expertise in virtual events, we don't just want to follow our old ways. Instead, we are starting to innovate and that has helped us redistribute our income streams and ensured that we are back to generating the charitable income we need to achieve our mission. Next, we are looking to develop blended ways of doing things and improving what we are already good at.
In order to achieve that, we have created a new role and are looking to grow our staff team:
The Chief Operations Officer (COO) is responsible for day-to-day operation of ALT, including technical infrastructure and systems used to deliver ALT's services to 3,500 Members. The COO acts as the Deputy for the Chief Executive and represents and advocates for ALT with our key stakeholders across sectors.

This is an opportunity to see projects through from conception to completion and play a part in shaping how we work and what we do. You will be reporting directly to and working closely with ALT's CEO and have opportunities to develop your own skills in running an organisation in an innovative and human way.

https://www.alt.ac.uk/about-alt/work-us
If that sounds like the kind of work you would enjoy, read on.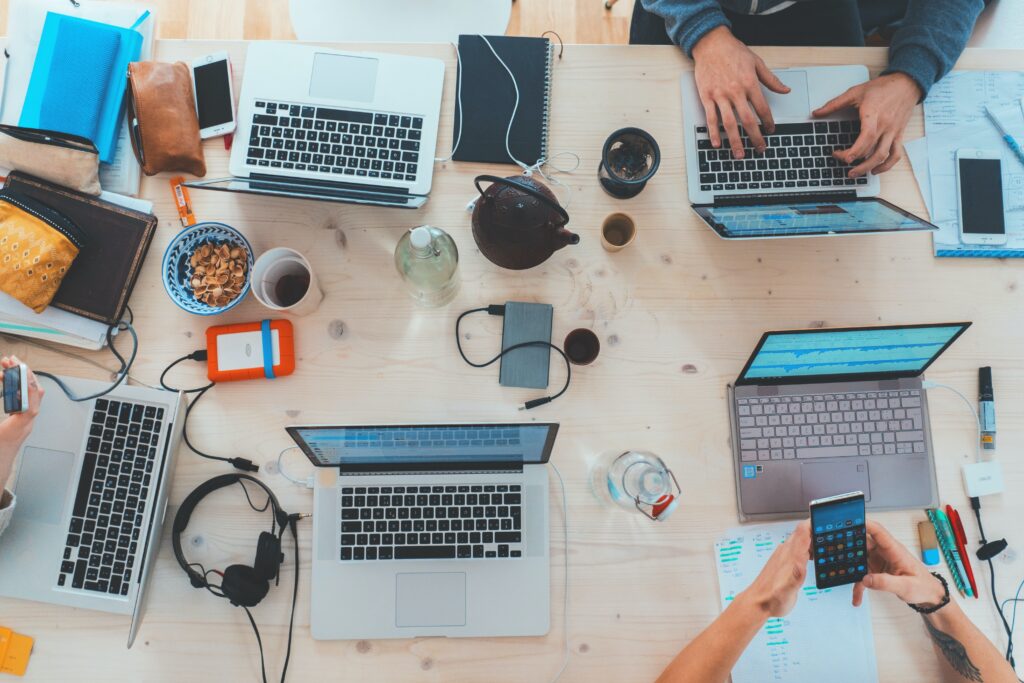 Who is the team?
ALT is governed by the Board of Trustees. Working with the Trustees and the wider membership is a small staff team – that's us!
For the past few months it's been all ladies working in the team, and we are making a real effort to recruit the best candidates for each job whilst increasing the diversity of our team, which is a big priority for us (all recruitment and selection is undertaken in line with ALT's aims and values and in accordance with ALT's policy on equality and diversity).
As it stands, we are based in three of the four nations in the UK; three of our team, that is 42%, are currently completing a PhD (and one of us already has hers) and over 40% of the team are either Certified Members of ALT or currently working towards their accreditation.
As far as I know we have 5 cats and 5 dogs between us, and come Friday plenty of unicorns, too (Fridays we usually celebrate 'unicorn' day, a tradition even those of us who are not generally into things that are pink and fluffy have come to appreciate).
We have a real range of backgrounds and have a former chartered surveyor as well as an expert in Victorian cemeteries in the team. As many of us work part-time, mostly 3 and 4 days a week, it's quite common for us to have other responsibilities to focus on, be that studies, kids or other interests.
If you'd like to find out what it is like for us working as a virtual team, read our blog post from earlier this year, celebrating three years as home-workers. Find out what our highlights and lowlights of pandemic working have been and how we thrive as a virtual team.
You can also read more about how we work via a series of blog posts and an upcoming book on leading virtual teams that I am currently working on.
A personal note
When I first started working for ALT, as an Assistant Administrator (Maternity Cover) in 2008, I was just finishing my PhD and I had no inkling that a career in Learning Technology was ahead of me. As it turns out, the field has proven so interesting and challenging that I find always something new to do and to learn.
The senior team of a small organisation is an exciting place to be. I love the freedom it gives me to make things happen, to be able to respond to the changing needs of our community without having a complicated hierarchy to negotiate. We believe in robust and transparent governance, and we get things done.
I am proud to be part of a journey that has seen the size of our membership double several times since 2008, and writing our Impact Report 2021 has reminded me of how much we achieve as an organisation and as a team. For me it's an exciting place to be with a good dollop of life/work balance and a team culture we all benefit from.
Working for an independent charity with a staff team of fewer than ten people is a very different value proposition than working for a large institution such as a university or a commercial organisation with thousands of employees. For me, it's a rewarding leadership position that allows me to practice what I preach 🙂
Find out more
If you are interested to find out more, head over to the ALT website or contact me for an informal conversation.
Apply by sending us your covering letter and your CV by 17 September 2021.
All candidates will be notified after the initial short-listing by the end of September and short-listed candidates will be invited to online interviews in October.
Cover image: Photo by Uta Scholl on Unsplash