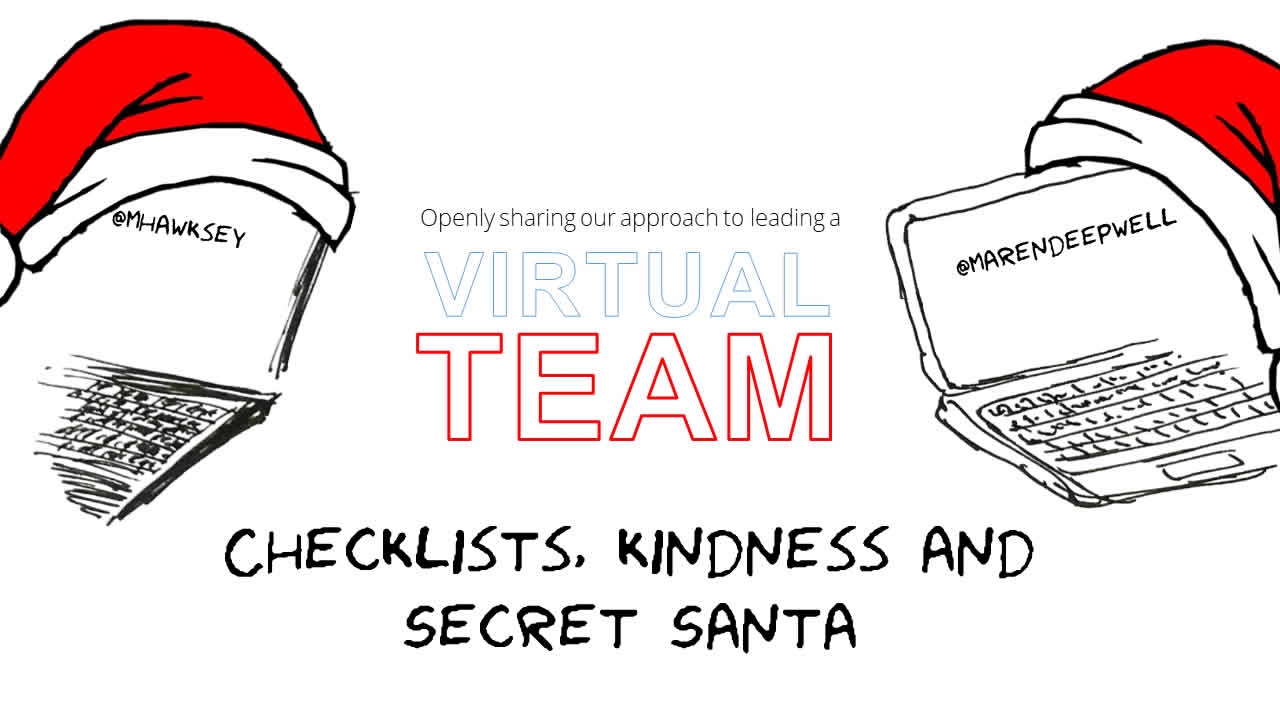 Martin Hawksey (@mhawksey) and Maren Deepwell (@marendeepwell) publish a monthly series of posts openly sharing our approach to leadership.
If you are new here, you can catch up on earlier posts and podcasts below or find out more about ALT, the organisation we work for as senior staff. We really appreciate comments and feedback and welcome questions or suggestions for future posts.
All posts and podcasts are cross-posted on Martin's blog here.
Podcasts
Posts
2019
2018