We're getting ready for the OER17: The Politics of Open conference this week. As one of the organisers of the event my main focus has to be on making sure everything runs as well as it can – but it's also an opportunity for me to spend a few days with a community who shape the future of open education around the globe. And this year the conference has a stellar line up across 2 days with sessions set to challenge the politics of openness from the personal to the national.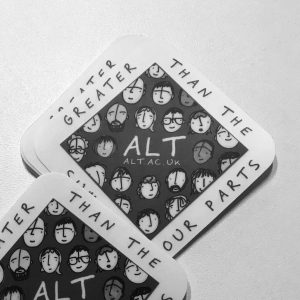 There already is a plethora of blog posts by practitioners reflecting on and setting out their thoughts, hopes and inspirations. It makes for inspiring reading and personally I can't wait to see some of these conversations play out at the event. I might have to write a follow up blog post (with a particular focus on a workshop I will be running jointly with Bryan Mathers called 'From Voice to Visual – the making of an open strategy' ). For now, here is what I've got in mind for my own #OER17, beyond the running of it:
First, I'll be looking out for new opportunities for Learning Technology to scale up, support and strengthen Open Educational practice. Technology isn't always the answer, but I often think it can do more for openness.
Second, I'll be making time to have conversations. This year I am prioritising people over the programme… so if you are at the event in person or joining into one of the streamed sessions (or my first venture into Virtually Connecting thanks to Maha Bali!) come and say hello.
Third on my list for this week is to enjoy OER17. That might seem like an obvious one, but it's worth remembering. Over the past 12 months I have seen volunteers and colleagues pull together an event that has grown in participation, influence and voice. It's going to be an amazing opportunity for everyone to come together and hopefully translate into practice and policy what they experience this week – taking action for open education.