For the past few years I have indulged in my love for internet radio. DS106 has been the most fun, a valuable way to connect with colleagues and friends, to have some fun during lockdown and beyond.
Last year I started remote working radio shows on DS106radio, sharing the story of writing my book, ideas and insights and had some wonderful special guests along the way. It was a great season of chat and music and a wonderful way to connect with listeners.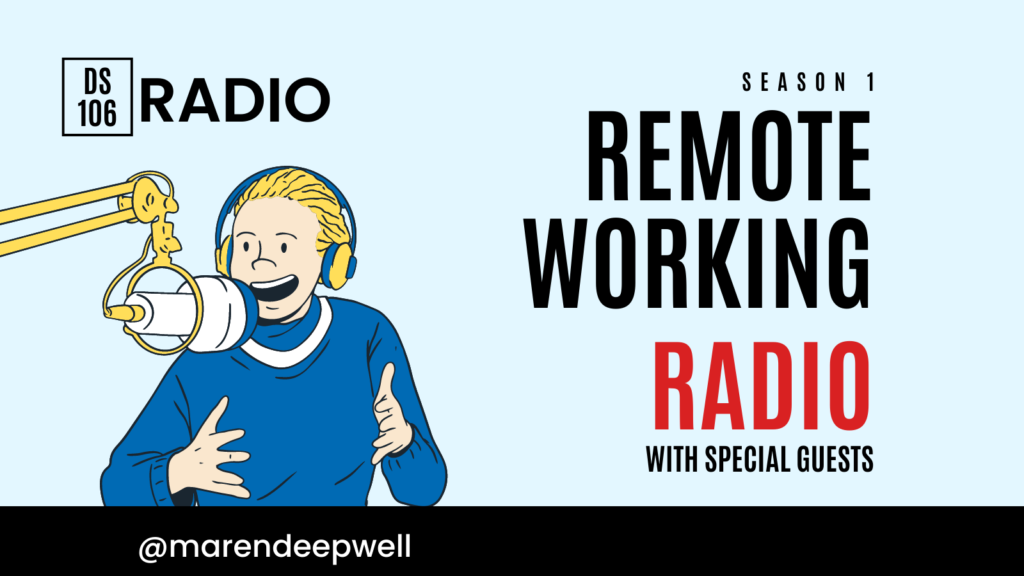 The one issue with the radio sessions was that it proved difficult for folk to catch up with it, and it was a challenge for me to schedule the sessions live. I ended up having to reschedule often, and it made it hard for everyone who wanted to listen live or catch up worth the recording.
So this year, I am embarking on new adventures – this time in podcasting. I love listening to podcasts and I am excited to learn how to record them and make them available.
It's been fun and interesting to learn about a new medium and to think about how I want MY podcast to work, given that up to now I only had the opportunity to be on other people's podcasts.
And I love it! I enjoy the experimentation and figuring out how to connect with all the different platform, which is definitely still a work in progress.
Each episode includes tools, resources and strategies for different aspects of hybrid working, and links to blog posts and further reading.
I hope you enjoy the show. As always, share your ideas and feedback in the comments, or on social media. If you have a specific questions or comment, contact me . I look forward to hearing from you.
Listen to the podcast
Recent episodes