Wow. It's really happening. This time, we are hitting not only the virtual but also the physical road again in order to journey to the OER Conference. OER22 here we come!
The last time the OER Conference took place as planned as in Galway in 2019, and since that time, three years ago, no edition of this very special event has gone to plan. In 2020, OER20 pivoted online with less than two weeks to go, and became very much a pandemic conference. In the crisis mood of those early days of the pandemic, OER20 became a free event with refunds winging their ways across the globe to participants who suddenly had a lot more to worry about than a cancelled conference.
When I look back at the posts and reflections from that year, it really hits me how much the world changed for all of us, and for this event as well. Our small staff team worked wonders to make this one happen.
In 2021 we did plan to hold OER online, and then decided to join forces with the Domains Conference from Reclaim Hosting, bringing two communities together for what turned out to be… a journey into the wonderful unknown. OERxDomains21 was born.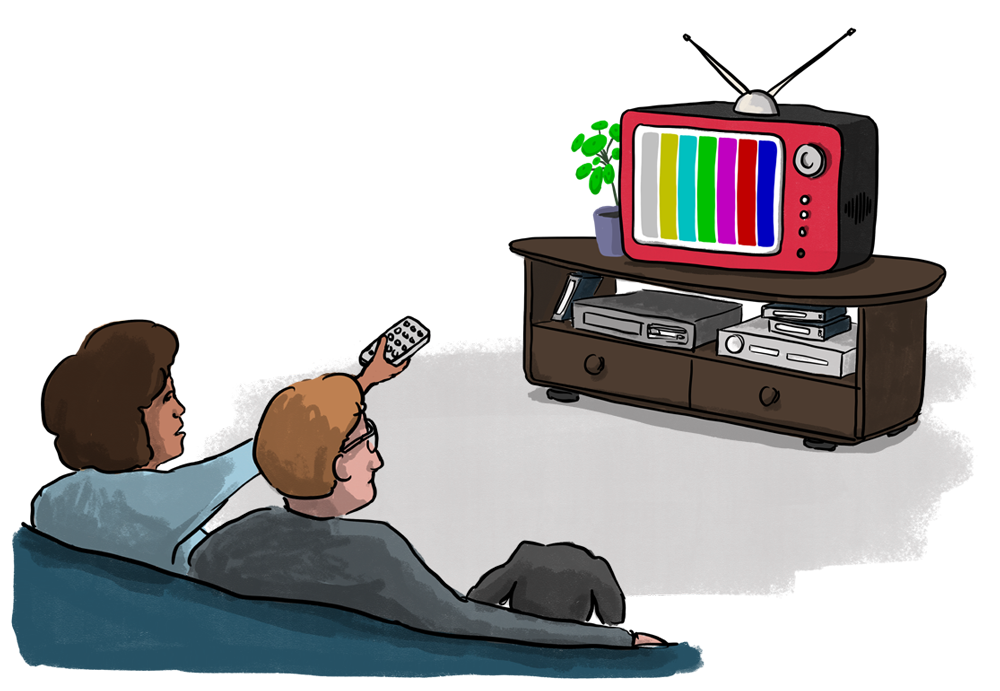 I organise, speak at and go to a lot of different conferences of all shapes and sizes. Each conference has its own way of working, and there are some big differences between them.
The OER Conference feels to me very much like a labour of love. It has its own voices, its own way of interpreting the criteria for peer review, its own priorities of what is important and what is not.
I have had the privilege of being involved in organising this event since 2015 and in that time I have learnt much about the generosity of the people who shape this event, their shared passion for open education and the values that connect them.
Inspired by the OER Conference I became an open practitioner and an open leader myself. I joined the community that this conference supports here in the UK and increasingly in other countries, too. Through the OER Conference I made connections with others who lead important work in this space, and I am grateful to be part of an expanding network, a community that is coming together again this week.
We are coming together in person and online to recharge and re-connect. To share, learn and discuss. I am so excited to see friends, colleagues and new acquaintances in person and online. For those who are unable to take part, there will be a lot of OER Conference goodness openly shared and disseminated after the event, adding to what is now a substantial collection of videos and resources.
Let there be penguins!
As you may have noticed by now, the GO-GN Penguins have taken over OER22 for this year, and they are truly everywhere, both online and in the physical world. I recently shared a True Story of how a Westminster meeting led to… penguins. I am deeply grateful to the creative, collaborative and collegiate minds at Visual Thinkery and at GO-GN for helping us bring this year's event to life with these penguins centre stage. Usually I am more of a shoe(tweet) sort of conference goer, but I must admit that the penguin theme defeated my shoe selection… so I went a little overboard and decided to go fully 'on brand' in a different way for OER22.
… and there is a session, too
In the last bit of the programme on Thursday, I am excited to actually get to lead a session in the programme! Long-time colleague and friend Lauren Hanks, Director of Operations at Reclaim Hosting and one of the Co-Chairs of last year's edition of the OER Conference, and I, are getting together to reflect on the connections between open education and open approaches to online collaboration and work.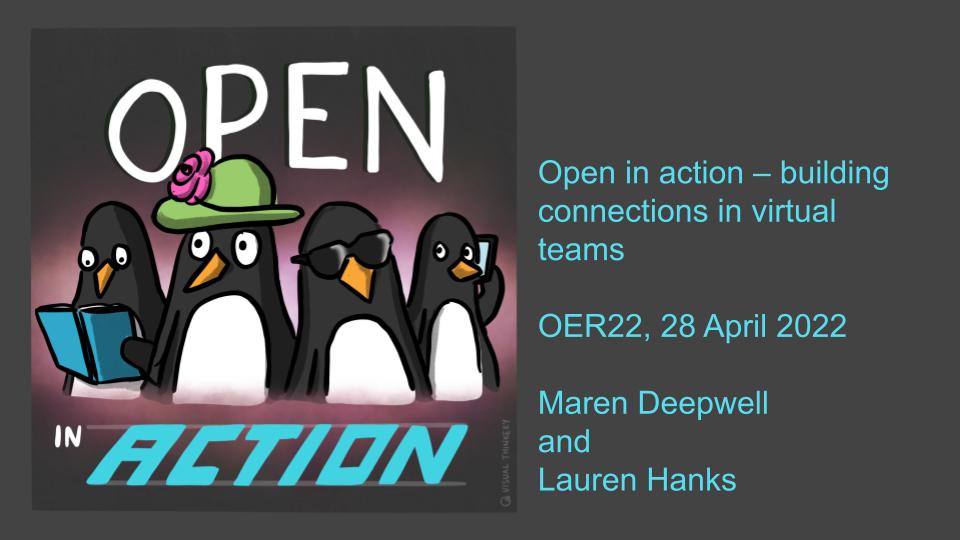 As leaders of virtual teams, we want to critically examine what lessons we can learn from open approaches to learning and teaching and how we can use that knowledge in an increasingly virtual workplace.
This session builds on a recent episode of the Remote Work Show on DS106 Radio, in which we started to unpack some of this (recording to follow).