Every few years, usually a year ahead of when a new strategy is due, I undertake a thought experiment. I imagine what it would be like to apply for my job afresh and sometimes in my head and sometimes on paper, I write out a new statement of why I want to be the CEO of ALT, what I bring to the role and what my vision is for the organisation going forward just as I did in 2011 during what seemed like endless rounds of the recruitment process.
This time, as I put myself in this position, the role I am imagining has changed completely. My job has always had a lot of new challenges in it and many steep learning curves, and I love that about it. I enjoy not knowing what kind of new problems each day may bring with it. It's never boring and it keeps me interested, keeps me developing and upping my game.
2021 is definitely going to require levelling up in more ways than one.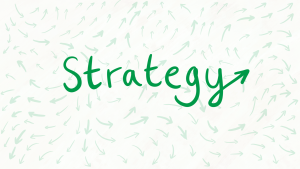 Running a small business, pandemic style
Running a small business, which ALT as a independent charity with a turnover of £500k a year and six employees essentially is, in a pandemic which has wiped out half of its revenue streams at least for a couple of years is going to require a completely different approach to the growing, steady and thriving concern I was building a year ago. It's a new challenge to work as a team to restructure how we work, what we focus on and how we invest our charitable income to the maximum benefit of our community.
The past few months have shown an upward trend that proves that the measures our Board took and the strategies we have implemented work, so that I feel we are heading in the right direction. With a competent staff team and many committed volunteers, we have everything we need to succeed in 2021 and I am looking forward to writing a business plan that we may actually be able to implement instead of the many versions I drafted last year and which were rapidly overtaken by events.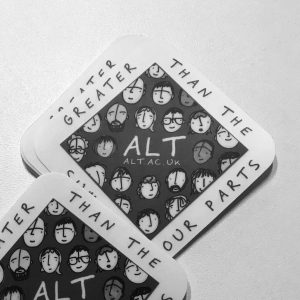 Working with new audiences
Like many colleagues who work in Learning Technology, I spent most of last year having to adapt to a whole new audience: the biggest group were the 'just discovered EdTech' learners, parents, teachers, policy makers and the general public whose first real experience of what is possible when you use technology for learning, teaching and assessment was the emergency response to COVID-19. Needless to say, that was less than ideal.
For the newbies, the confused, those looking for help and advice, I am going to offer signposting to practical resources, ways to get involved in the right networks, talks that provide some context and help levelling up an understanding of educational technology basics. In short, ways to make sense of what is going on, help to avoid 'known issues' and, importantly, I will highlight that there are professionals such as learning technologists, instructional designers, educational, academic technologists, librarians, IT champions and many more who have the expertise to help find the way forward. Learning Technology may not have met a crisis like this one before, but we do have the know-how, research and policies to scale up and skill up.
A second growing group I am working with are those moving from islands of innovation to navigating an ocean, those who are trying to find a way to make effective use of Learning Technology at scale – but not necessarily with a proportionally greater workforce of EdTech experts.
Part of my role is to educate organisations and in particular leaders about the value of professional expertise that Learning Technologists and other experts have, where to recruit them and how to use professional frameworks such as ALT's CMALT framework in order to align role descriptions and rewards structures appropriately. This is also where our networks knowledge exchange opportunities are essential and where I can contribute a wider perspective on developments across the UK.
My core community are those who have real expertise and experience in Learning Technology. All of whom have done a year of heavy lifting through ever increasing pivots online, creating and sharing resources, running support sessions, advocating for safeguarding the well being and safety of staff and students as educational technology became an emergency response.
More than ever before, my job here is to fight for professional recognition and reward, to influence policy makers and leaders to take on board the expertise of those who know how to tackle the challenges ahead of us and – to champion their voices.
Yet there is also a need for working on the darker impacts of the past year: acknowledging burnout and exhaustion, overwork and stress across sectors. Taking action against those who are profiteering from the EdTech emergency response, who are taking unethical practices and scaling them up. Surfacing the impact of digital poverty affecting students and staff.
Together, these three stakeholder groups open up a new direction for my role as CEO, and for ALT as the UK's leading professional body for Learning Technology which was established in 1993.
Setting new aims
Last year gave me a new context and a rapidly expanding group of stakeholders. So I am starting 2021 with a very different job to the one I had a year ago and that is exciting.
With the input from a strong and strategic Board of Trustees, the results from ALT's Annual Survey (which is still open for responses until 11 January 2021) and the expertise of our staff team, it will be interesting to see what new aims we set out for the year ahead.
One project I know that I am going to contribute to is ALT's Ethical Framework for Learning Technology, setting out principles for the ethical use of Learning Technology by professionals, institutions and industry.
Let's see where we go from here 🙂