As part of the organising team my experience of ALT's Annual Conference is different from most. I've been really enjoying reading others' reflections of this year's event and that's inspired me to share my own. So this is looking back #altc… from my personal perspective.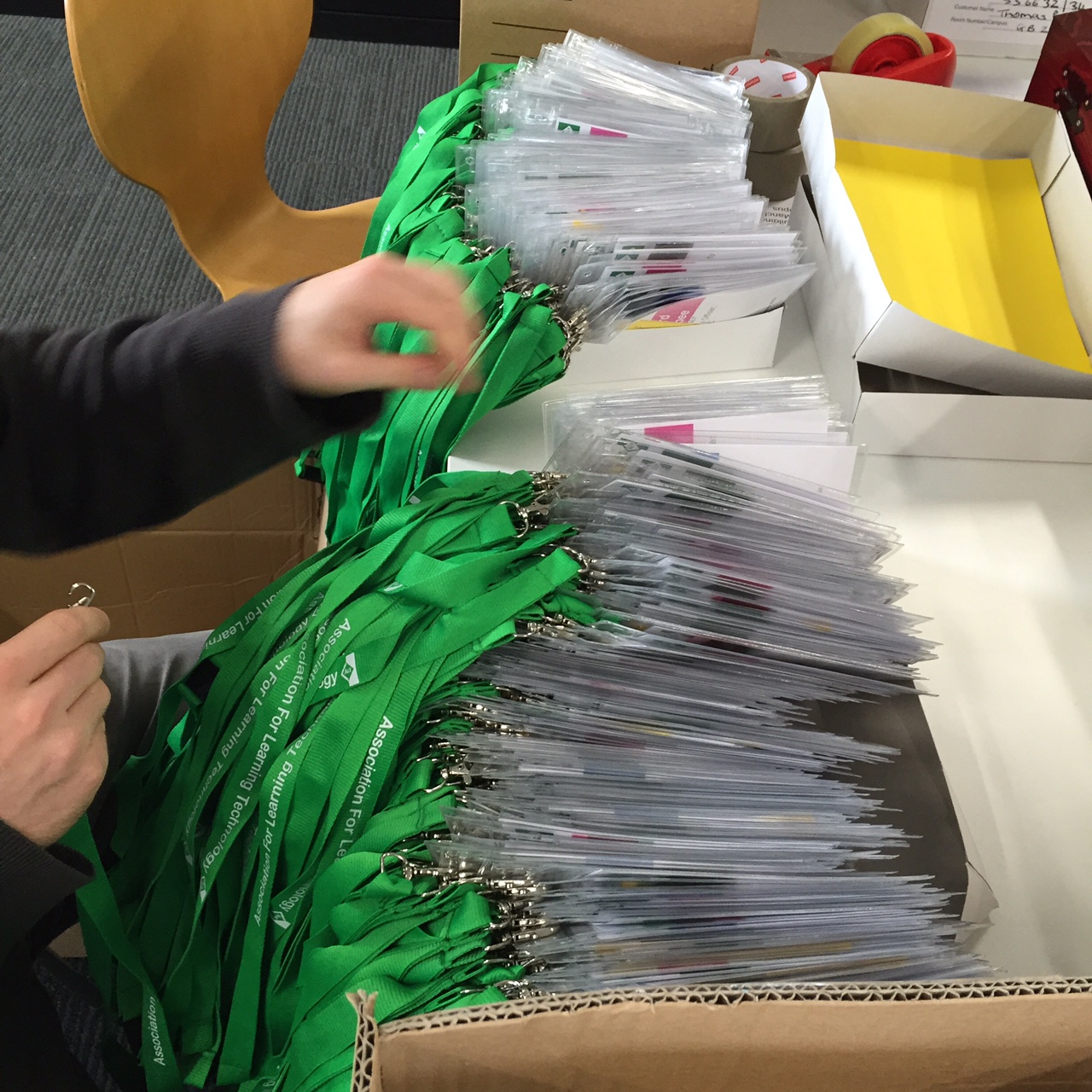 The week before the conference is always hectic and full of anticipation. One of the tasks we help complete all together is making badges. It's much quicker if everyone pitches in and I find it interesting to see who is coming, reading the names and institutions on each badge as the lanyard clicks into place. This is my sixth year coming to the conference and I've come to know many of the participants but there are always plenty of new names to learn. This year is the third time I'm seeing the event in Manchester. It's a great location and does have the added bonus of a strong technology connection with a blue Alan Turing plaque on the building close by.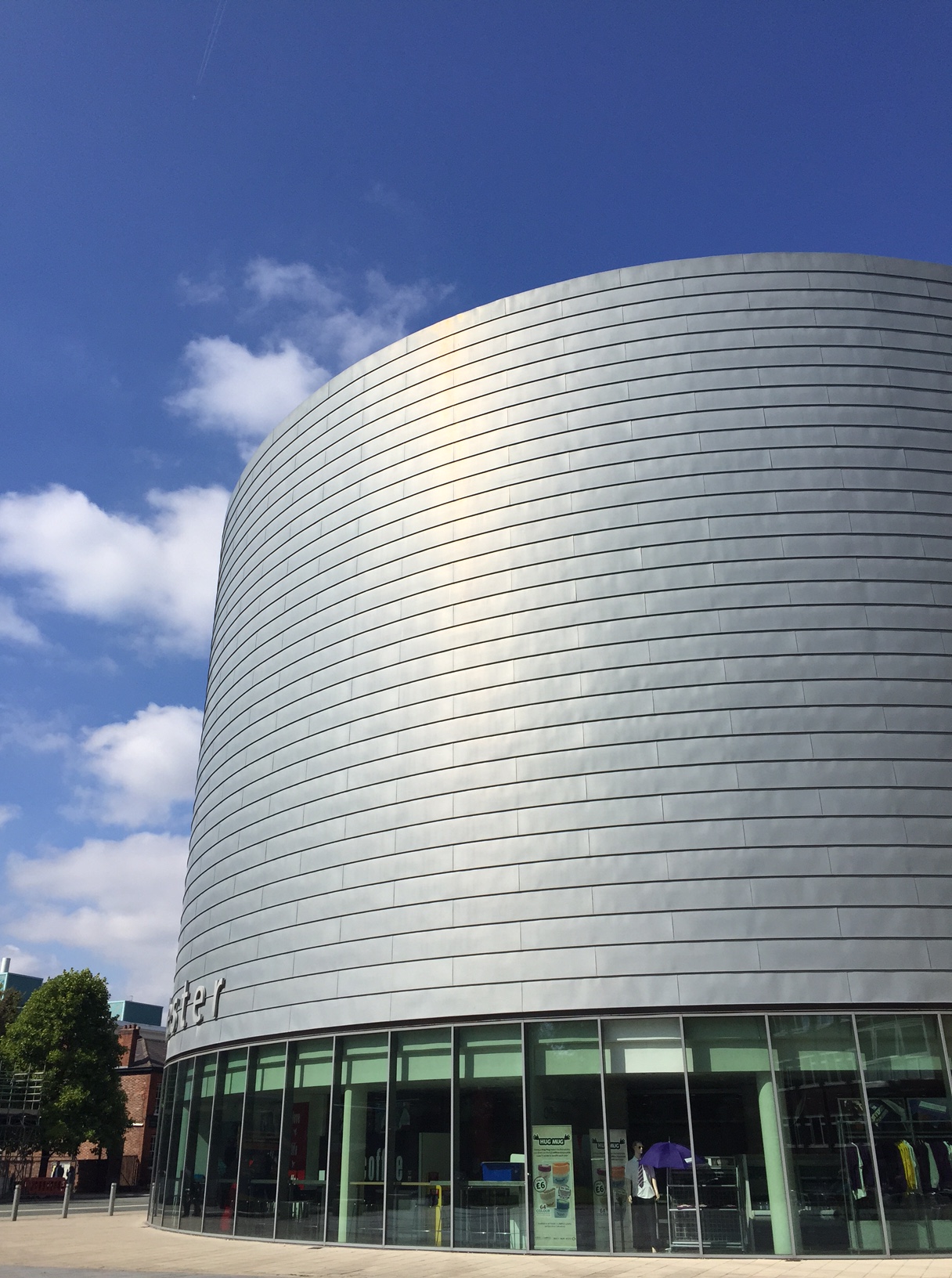 When the actual day before the conference finally arrives and set up is underway, I get to spend some time in the main theatre. I like standing on the stage when the room is empty, learning its layout, checking the set up. It's good to know what speakers will experience so that we can support them on the day. It's also my habit to get comfortable well before welcoming hundreds of participants the following morning. Once the first wave of registration is underway the atmosphere changes and gradually the conference comes to life.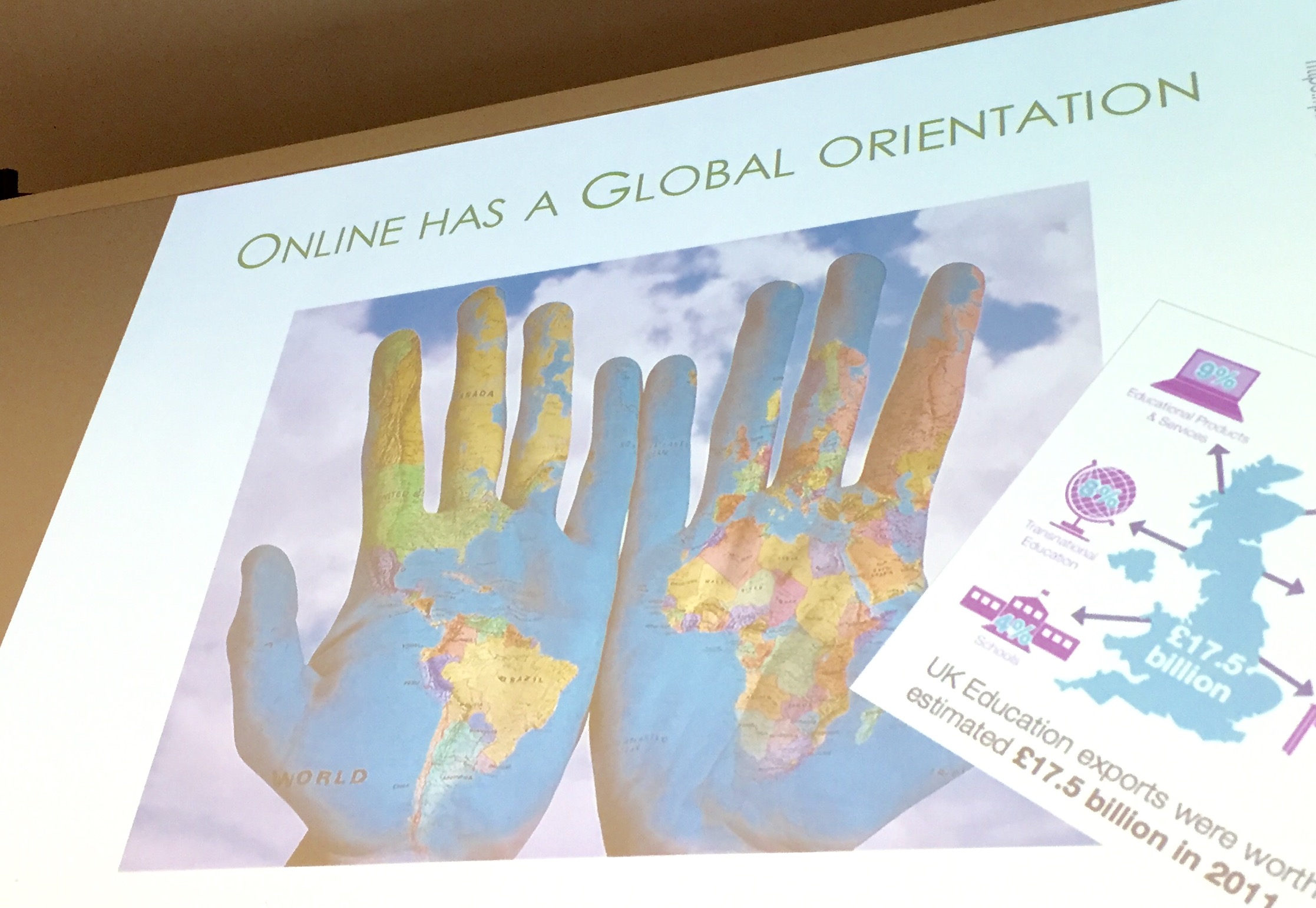 During the plenary sessions I get to sit at the very front and over the years our keynote speakers have created some of my favourite #altc moments. This year was no different. What connected them for me was their desire to share the spotlight. From a new generation of teachers  to a new community of connected learners to a global voice on equality – for me each of the speakers chose to turn our attention to some of the big questions we face. I come away with notes on what we might do better or what we could do more of in order to meet these challenges.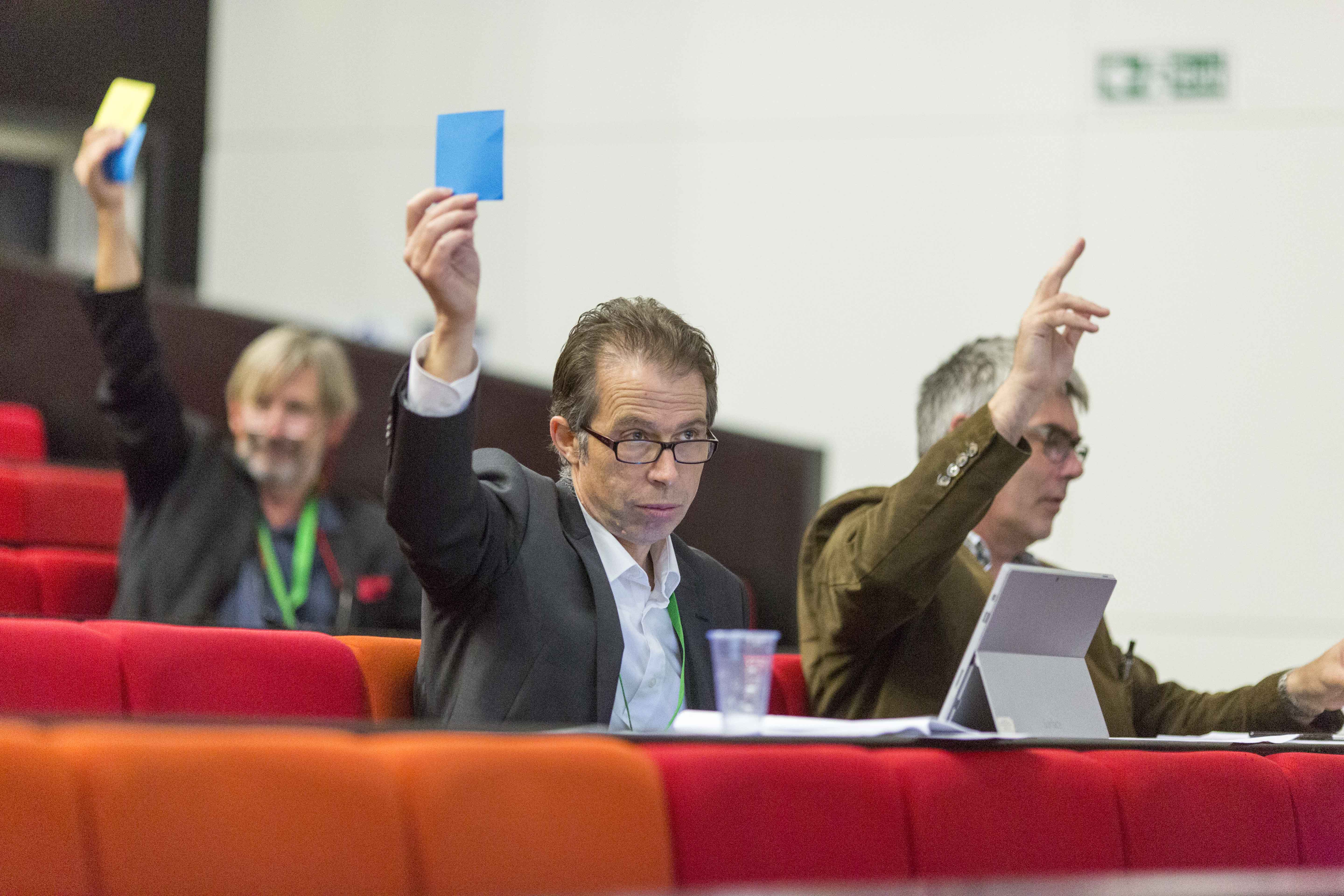 Another key moment of my conference experience is the Association's AGM. For me it's a culmination of a year's work, another milestone in the history of the community I serve. It's also a symbol of our member-led governance structure and a powerful reminder of the hundreds of individuals who contribute day in day out. Every year after the AGM the Trustees meet briefly in a formal Convening Meeting. It's usually in a small room somewhere away from the conference sessions and for a short period everyone turns serious and gets focused on the business at hand. This is when all Trustee appointments are confirmed. It's an essential part of the Association's governance and the moment when newly appointed Trustees take on their role.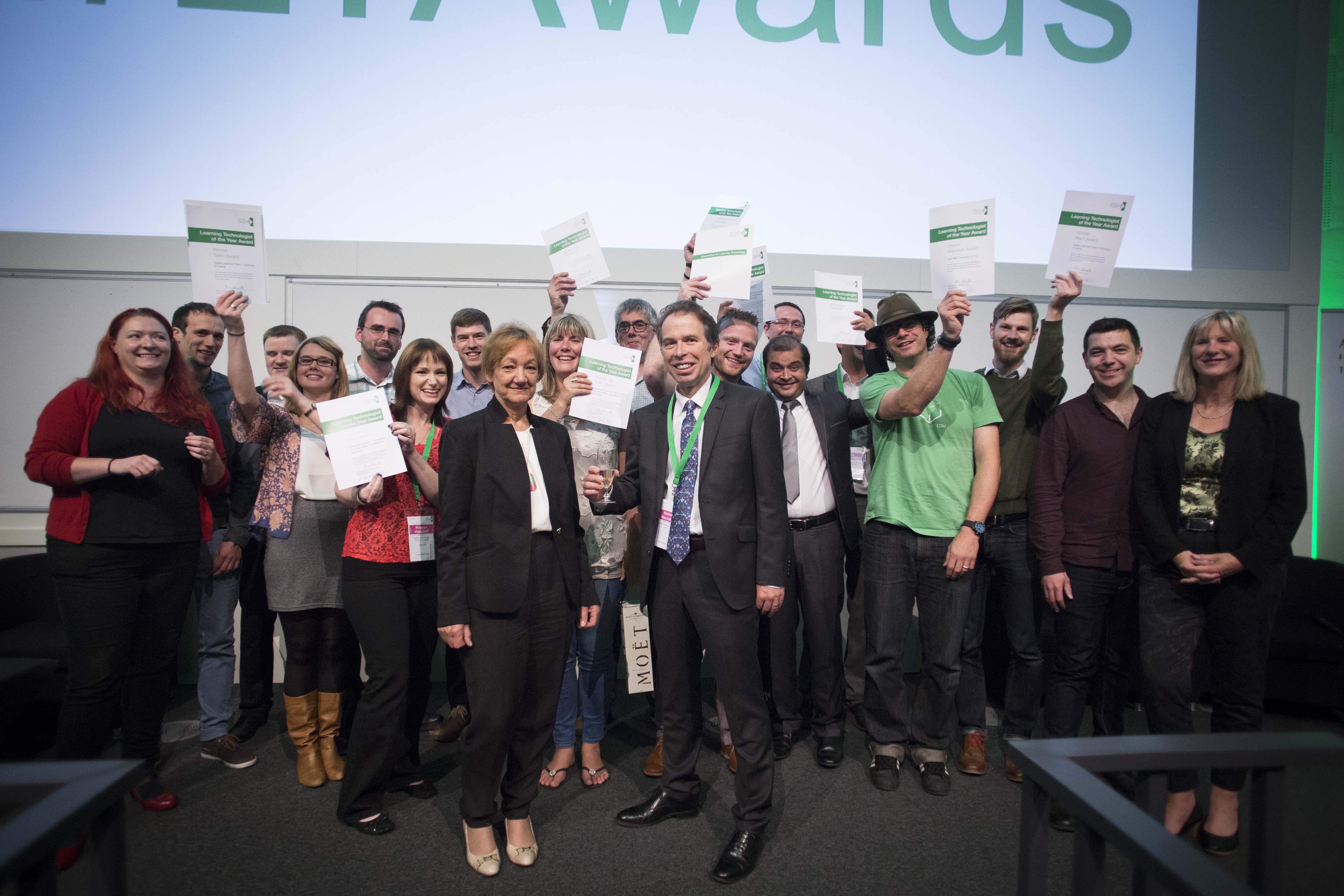 Once that is all safely out of the way and with the second day nearly finished, the mood turns celebratory as everything is made ready for the Awards. Together with the judging panel I am one of the few people who knows who the winners are in advance and seeing their excited faces, teams and individuals getting ready to be called up on stage, is one of my favourite conference moments. My job is to safely convey award certificates and running orders without giving away the results until the big moments for our finalists is finally here. Having managed the process from initial application to interview, it's incredibly rewarding to see how much it means to each to be recognised, to be celebrated.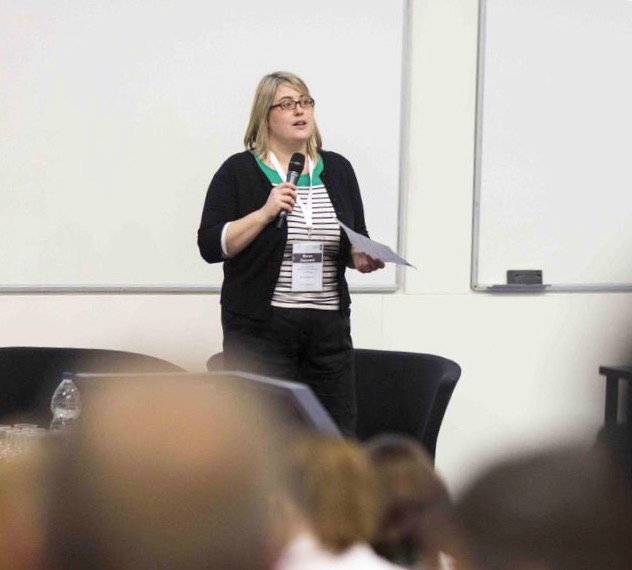 There're many big moments over these three days, but fundamentally my experience consists of many more small encounters, a conversation over lunch with a first time participant, a chat with an exhibitor during a quiet break, a friendly hello to an acquaintance on the way to another session.
Or the moment when the whole auditorium suddenly goes quiet just before I get up on stage welcoming everyone (and reading out housekeeping announcements). That's special to me.
Three days later, when we say thank you and goodbye I'm always a little sad that it's over. Fortunately, planning for the next year is already underway, so there's a lot to look forward to #altc.