It's the last day of my holidays today, and it's been fantastic to have some time off work. It's been quite a long time since I last went on a holiday trip abroad, and we had a week in Greece, which is not only my favourite foodie destination but also a country where I spent holidays when I was a kid and I thus have a lot of fond memories of this beautiful country.
The last few months, in the middle of a career transition and at the start of setting up my new business, have been BUSY. So this past week has been very precious time to rest and recharge. And there was a lot of that, fortunately.
The one downside of the holiday was that the travel in both directions turned out to be a lot more involved than hoped for and we arrived after midnight in both directions, but that was the only downside of the trip.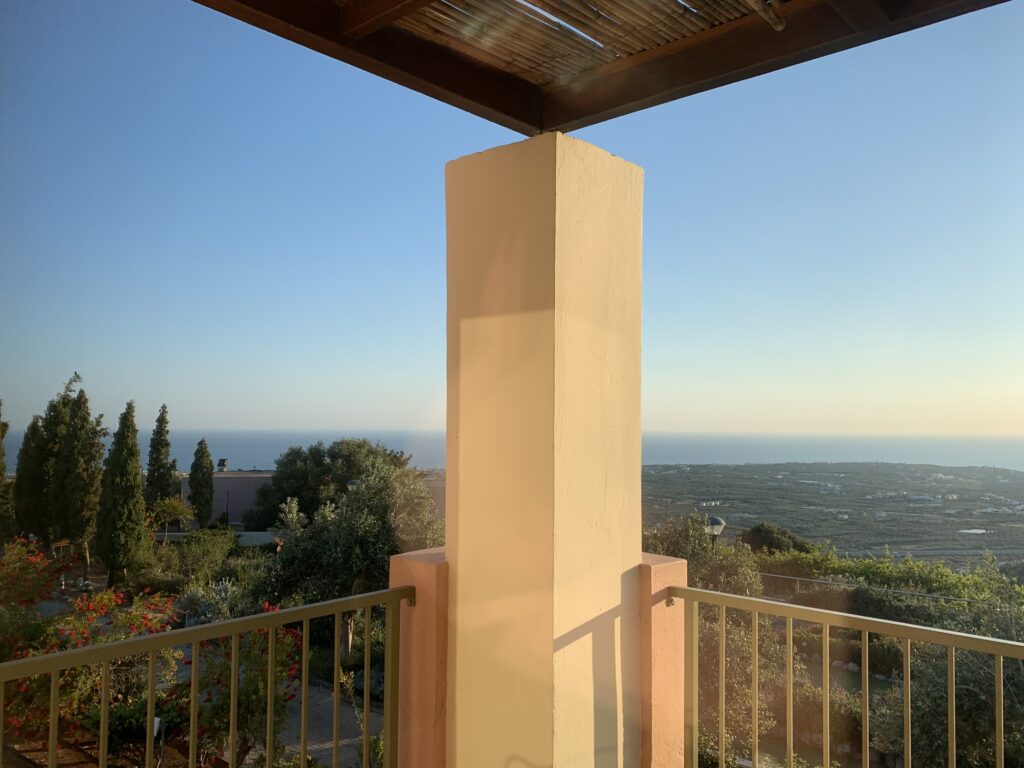 My partner and I had a lot of plans for trips and exploring the island, but enjoyed the rest and exercise we had on our doorstep so much, that we focused on that instead. I loved having time for yoga, running, mini golf and plenty of reading at the pool and no emails, professional online presence, creating content or work on my business at all.
It's taken me a long time to be able to step away from all types of work all together, and for me, having a complete week off is a big milestone.. as well as a reflection of how busy I have recently been in every aspect of my practice. I felt depleted enough to be motivated to have a complete break.
I took some practical steps to ensure that I had a complete break, and I wanted to share some tips that worked for me in the past week:
I completed a holiday handover, with my amazing colleagues and deputy, and then logged off all work systems completely on my last day at work;
No laptops came on holiday, and all computers at home where switched off when work ended;
I deleted all work-related apps from my phone or switched notifications off completely, included direct messaging, emails, and task management apps;
I logged out of/deleted all social media apps, like Twitter and LinkedIn, that I only use in a professional context;
calendar notifications were switched off or paused
A simply note to make a list of anything that I thought of, which were work related and which I wanted to pick up upon my return;
I intentionally packed books, audiobooks and other entertainment that would help me focus on things other than work.
Now that I am back from my break, I feel much more rested and relaxed, and I have enjoyed taking a step back. It's given me a different perspective which feels helpful in lots of ways. Here are some things I am doing to ease myself back into my busy schedule…
Plan for a balanced week, which includes realistic goals, not ALL the things that I left undone when I went on holiday;
Make time for fun and self care;
Focus on habits that safeguard the energy I have gathered during my time off, such as making time for exercise, sleeping, breaks during the day, and so forth;
Give myself time to reflect on my trip and how I feel to be back at home (plus cuddling our dogs, which I have really missed a lot).
One thing that has stayed with me is how much I enjoyed a break in a new place, days filled with new experiences. It's been a long time since I had that much 'newness' packed into a single week, and that has given me a lot of joy.