That was February… with max funk
March 7, 2021
Dedicated to the one and only @CosmoCat #ds106radio – listening along https://t.co/dq8h8SKCu2 rockin' this Sunday Special https://t.co/6ANQQqjvbw

— Dr Maren Deepwell (@MarenDeepwell) March 7, 2021
This Sunday's Sunday Special has a special International Women's Day theme – and we started the show by playing an awesome tune by last week's guest Chahira Nouira and her band the Max Funk Institute 🙂
Plants!
One of my strategies for getting through lockdown/pandemic burnout is to have a lot of green in my workspace. This month I blogged about looking after my plants every Friday morning makes me think about.
Strategy Days.. pandemic style
This month I also really needed to get some headspace in order to think about strategy at work… so I started by organising a solo strategy away day for myself:
On the day, I have a session with a wonderful coach I sometimes see, who works for a small, independent HR provider, based in Sheffield. Working with agencies that serve solely small charities like ours really helps find support that is both excellent value for money and affordable (even in cash strapped times) .

Weather permitting, we will be speaking on the phone whilst going for a walk in our respective local areas and step outside of the usual desk/home office environment.

If it's raining, I might decamp to the garage or at least the living room, to make sure I have a change of scene.

https://marendeepwell.com/?p=2909
and I also did some visual thinkery as part of the process:
I find it helpful to start with a blank page and the first thing I drew was a little flag, planted at the start of the year. It marks the launch of ALT's (then) new strategy for 2020-25 (…best laid plans etc).

From there, it was a story of firsts… the first pivot online… our first ever fully online OER conference… the first time that we ran an event with 1,000+ registered participants, and the first ever time that we had to fully refund hundreds of paying delegates AND the first time those participants donated nearly £10,000 to help cover the losses we were making.

https://marendeepwell.com/?p=2912
It was really, really useful to write the post and do the drawing as part of my thinking process.
Virtual Team leadership
It was great to make time this month to blog about leading a virtual team as well – and never has there been so much to think about leading a virtual organisation than 1 year into lockdown.
This month I have been reading a number of really interesting posts about life/work balance and pandemic burnout:
… I took real inspiration from Ben and the next day we implemented these new signatures across our team. Internally, the feedback was really positive as many of our staff have different working patterns including caring for family, home-schooling and so forth. Externally also, I received some spontaneous positive feedback from contacts I wrote to.

As a CEO, it's part of my responsibility to model the kind of behaviours Ben blogged about and make that part of our culture as a virtual team: respecting different working patterns, not to work all hours, but only productive hours – particularly in these times of pandemic.

https://marendeepwell.com/?p=2929
And at the very end of the month… a new puppy, Posey, arrived, on four cute, big paws and with absolutely no need to sleep after 5am. Life has never been less boring and it feels a bit like I have reached peak lockdown 🙂
There's a new #ds106radio puppy! Meet Posey who is helping at today's Sunday Special with @ammienoot @tanbob and me 🐾 pic.twitter.com/sTzzKhyCkE

— Dr Maren Deepwell (@MarenDeepwell) March 7, 2021
You May Also Like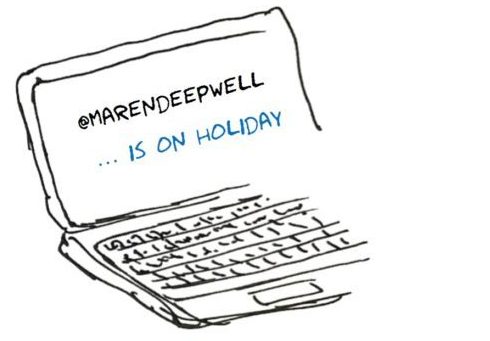 June 21, 2018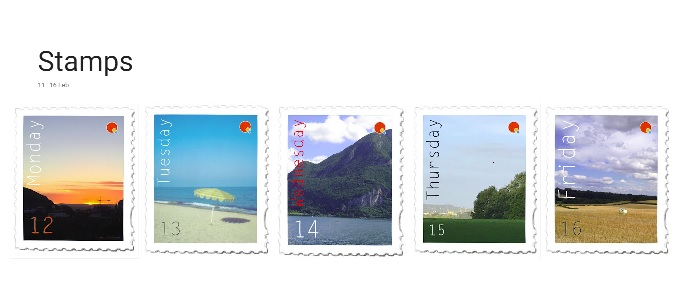 February 16, 2018