Next week I'll be joining ETUG's 25th anniversary conference, and I am really looking forward to contributing what is promising to be a very special event. The schedule for the conference looks great and there'll be plenty of opportunities for everyone to engage, including VConnecting and no doubt a lot of tweeting throughout. It's a privilege for me to be able to travel all the way to Canada (my first trip to that part of the world). I've been following conference preparations from afar as I have been writing my talk for the second day of the conference, which is on National Indigenous Peoples Day, which will be marked by a special smudging prior to the start of the conference programme.
Here is what my talk is going to focus on:
What I've always been interested in is how we, as human beings, relate to the world around us, and in particular our relationship to technology. For me, there is no better context than education and lifelong learning to explore how that relationship is evolving as digital technology becomes more pervasive in our lives. My keynote will challenge the perception that the 'march of the machines' is moving us to a future in which we are all just data points, gadgets or messy human problems that need to be solved by technology. 
In my case… that's a starting point for mapping my professional identity: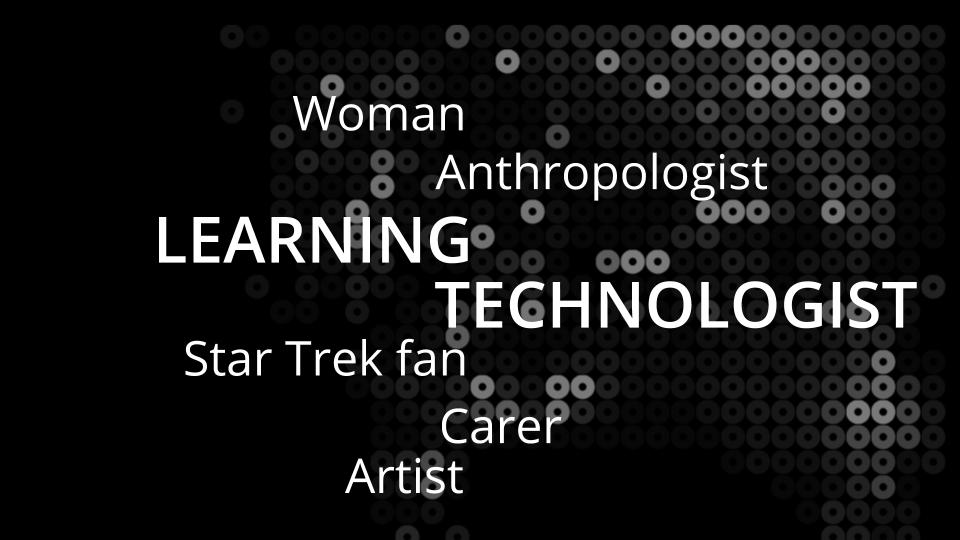 Focusing on the conference theme about people and technology, I am going to focus on three things in this talk: First, I am going to question how we can develop a more mature, reflective, a more critical perspective in our professional practice and why that is important.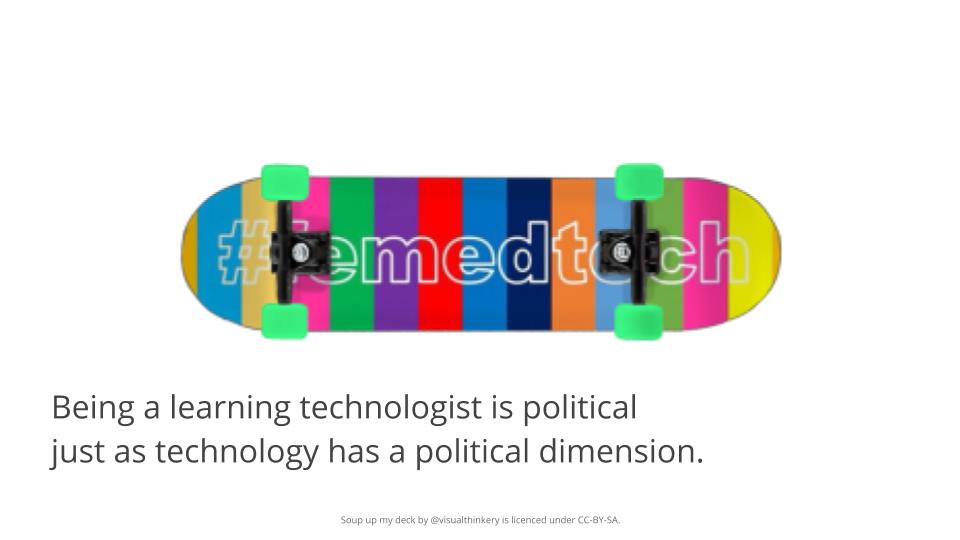 I want to focus on some of the sticky points around ethics, student consent and data literacy and our role in addressing them. This will lead me to examine what skills and capabilities education technology professionals need in order to tackle those questions and last I am going to look at the role of technology in our efforts to make education more equitable for all.  
I'll post the slides & a transcript of the talk next week, but for now, have a look at what's in store on the conference website.