I was really pleased to be able to join the launch of this new Members Group in person and if you are interested in finding out more about the work of the group, have a look at the ALT NI Twitter account who covered the day excellently.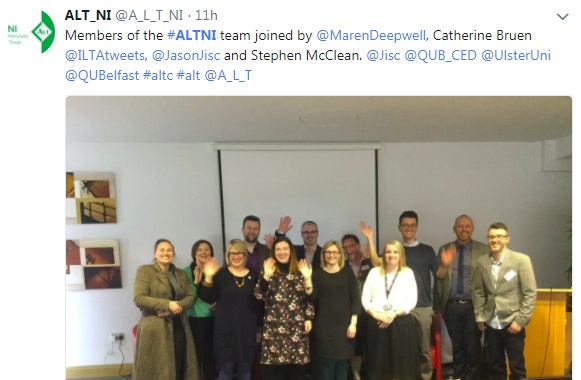 One of the things I reflected on in my opening keynote was the changing landscape of Learning Technology and the significance of the day, during Open Education Week, strike action and International Women's Day.
A big thank you to everyone involved for a really warm welcome, an inspiring day and the prospect of future collaboration.