After a decade in which we survived cancer, Brexit and a global pandemic, my family is preparing for a seismic shift: my parents are returning to the shores of Europe to be near my sister, and I will remain in the UK, where my home has been since I immigrated in 1997.
The demands of age, which increase year on year, will be more easily met in their new home on the banks of the Rhein, and as a family we are all relieved to have found a strategy that removes at least some of the risks we have struggled with in recent years.
The endless stream of paperwork required for this move across Brexit borders is a stark reminder that even in this digital age bureaucracy requires original signatures, contracts completed in triplicate and proof upon proof of a life lived regardless of years lost to cancer and COVID. Good luck to those who have to obtain written proof of regular hygienist visits at the dentist for the past ten years.
When I separated from my ex husband and moved to Cardiff in 2020, my possessions were stuck in lockdown limbo for months, and I spent a lot of time missing small objects I hadn't deemed important enough to pack into the first car load. Now, my parents are likewise trying to decide what to take, what to leave behind and what they can't do without whilst their household is shipped across borders (where import duty will need to be paid).
My parents are both creative, and that creativity and desire to make things, fix thing and improve things is something we share as a family. In my dad's case it is rooted deeply being an engineer, a life working with tools. My mother's creativity is in working with numbers and also in paper crafts. My sister's creative genius extends to whole houses, interior design and fabrics. My own shows up in all aspects of my life, as I have inherited something from each of them.
Something my dad gave to me during this move is a kind of mechanical leaver which comes with a key that enables you to shift weights up to ten tonnes. It's an incredible bit of engineering, and a beautiful material metaphor.
It's no longer an object of use for my dad, whose engineering projects are now smaller and lighter, but it is an object that represents his quiet strength and determination perfectly. Just as the homemade Christmas cards, and lovingly made gifts that my mum gave me represent her generosity of spirit and desire to do good for others.
This move marks a new chapter for our family, a new beginning in what will be a post-Brexit, post-pandemic world, and sometimes it feels like we need to shift a small mountain in order to get there. So it is a good thing indeed that we have this powerful reminder, that you can move great things, if only you apply your strength in the right way.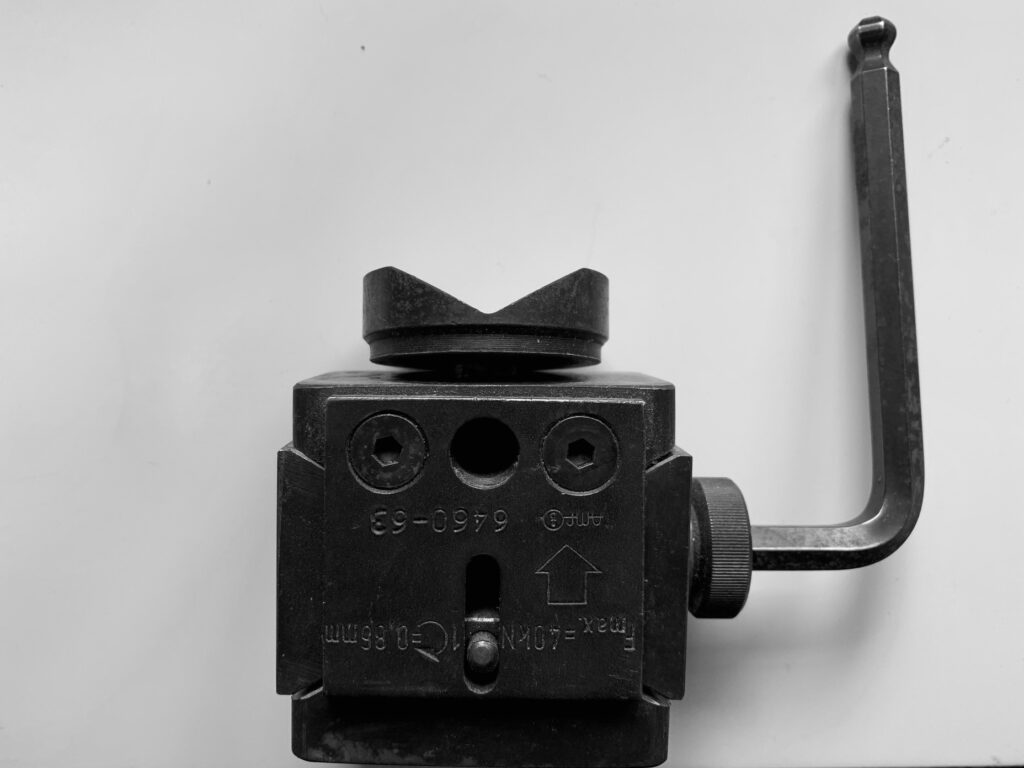 I have translated this post into German below, for my mother, and avid reader of my blog. "Hallo, Mami!".
Ein Werkzeug des Lebens
Nach einem Jahrzehnt in dem wir Krebs, Brexit und eine globale Epidemie überlebt haben, bereitet sich unsere Family auf den nächsten, großen Schritt vor: meine Eltern übersiedeln wieder in Europäischen Gefilde, um näher bei meiner Schwester zu sein, und ich bleibe weiterhin in Großbritannien, wo ich seit 1997 zu Hause bin.
Den Ansprüchen des Älterwerden's werden wir in ihrem neuen Heim am Ufer von Rhein's eher gerecht werden können, und unsere Familie ist erleichtert, zumindest manche der Risiken, mit denen wir in den letzten Jahren gehadert haben, hinter uns zu lassen.
Der endlose Papierkram den man braucht um einen Umzug über Brexit Grenzen hinweg zu vollbringen, ist enorm. Es ist auch ein Zeichen, wie viel Wert Behörden, selbst in diesem digitalen Alter, darauf legen, alles im Original zu erhalten. Unterschriften bruacht man auf dreifach ausgeführten Verträgen zusammen mit vielfachen Belegen, die man trotz all den Unterbrechungen wegen Krebs und Coronavirus erbringen muss. Viel Glück an alle, die von einem englischen Zahnarzt einen schriftlichen Beweis dafür brauchen, dass sie alle sechs Monate beim Zahnarzt waren.
Als ich mich Anfang des Jahres 2020 von meinem Ex-Ehemann getrennt hab, und nach Cardiff gezogen bin, sind viele meiner persönlichen Dinge monatelang während des Lockdowns stecken geblieben. Und ich habe sehnsüchtig auf Dinge gewartet, die mir nicht wichtig genug erschienen um sie auf der ersten Fahrt nach Cardiff mit ins Auto zu packen. Diesen Sommer sortieren nun meine Eltern ihren Hausrat danach, was sofort mit muss, und was per Spedition geliefert werden kann (inklusive Zoll und Importsteuer) und auch, was man nicht mehr braucht.
Meine Eltern sind beide kreativ, und Kreativität und eine Gabe Dinge zu verbessern und neu zu gestalten ist etwas, was wir alle, als Familie, gemeinsam haben. Für meinen Vater diese Kapazität hängt mit Jahrzehnten als Ingenieur zusammen, eine erfolgreiche Karriere mit Werkzeug in der Hand. Bei meiner Mutter kommt die Kreativität von ihrer Arbeit mit Nummern und Zahlen, und auch mit Papier und beim Basteln. Das kreative Genie meiner Schwester kann sich auf ganze Häuser beziehen, durch Innenarchitektur und Design. Als jüngste habe ich etwas von allen geerbt, und meine Kreativität prägt alle Bereiche meines Lebens.
Ein Werkzeug das mein Vater mir während dieses Umzugs gegeben hat, ist dieses Objekt: es ist ein Mechanismus der sehr schwere Gewichte, bis zu zehn Tonnen, anheben kann. Es ist eine unglaubliche Ingenieur-Maschine und auch eine materielle Metapher.
Obwohl dieses Objekt an sich für meinen Vater nicht mehr nützlich ist, da seine Ingenieur Projekte in Zukunft etwas kleiner und leichter ausfallen werden, ist es weiterhin ein Symbol seiner ruhigen Kraft und Zuverlässigkeit. In einem ähnlichen Sinne sind die handgemachten Weihnachtskarten und liebevoll verpackten Geschenke die meine Mutter mir gegeben hat, Symbole Ihrer Großzügigkeit und ihrer Gabe, anderen eine Freude zu machen.
Mit dem bevorstehenden Umzug fangen wir, als Familie, ein neues Kapitel an. Ein Kapitel das sich hoffentlich ohne Brexit und weitere Epidemien überstehen lässt; und manchmal fühlen wir uns, als müssten wir einen riesigen Berg vor uns her Schieben, um dort hin zu kommen. Und deshalb ist es gut, dass wir dieses Werkzeug haben, dass uns daran erinnert, das man sehr viel erreichen kann, so lange man seine Kraft auch richtig einsetzt.