I am really looking forward to speaking at this year's SEDA conference and I wanted to share a preview of my talk ahead of the event. It's a special honour to be invited to speak this year, as both SEDA and ALT are celebrating their 25th anniversary and I look forward to hearing Pauline Kneale, Pro Vice-Chancellor, Teaching and Learning, from Plymouth University and also Julie Hall, Professor of Higher Education and Deputy Vice Chancellor, Solent University Southampton as part of the conference programme.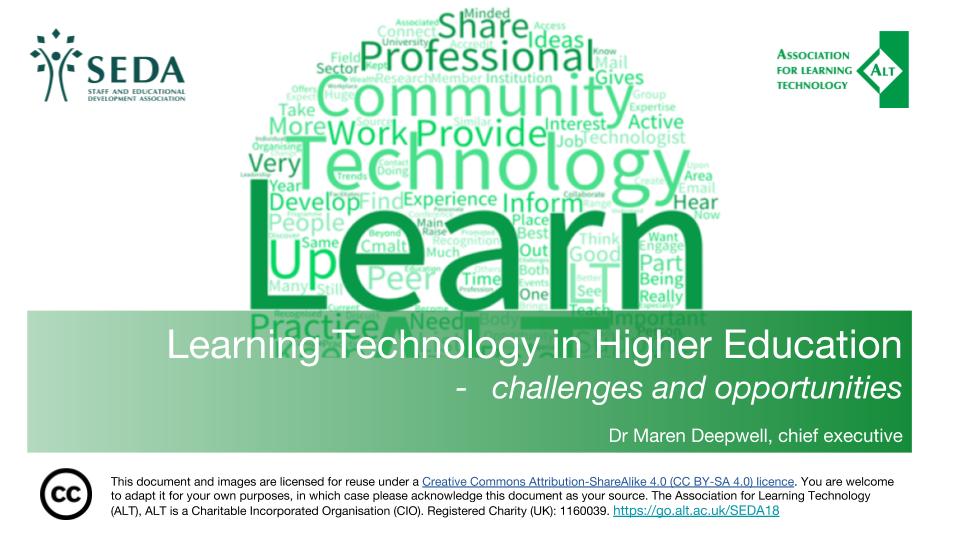 Here is the abstract of my talk:
This talk will address the major themes of the conference – 'meeting challenges' and 'supporting staff' – from the perspective of learning technology, exploring recent developments in this area and discussing their relevance and implications for educational development and for the work of educational developers. For example, my review of initiatives and key developments from the work of the Association for Learning Technology (ALT) will include exploration of our new pathways to professional recognition and accreditation and discuss how these are mapped to other frameworks, including the UKPSF, QTL and Jisc' Digital Capabilities. There are significant strategic challenges facing the sector and this talk will critically reflect on how we are solving these, sharing examples of research and practice from the ALT community and relating these to the  larger questions they pose in relation to ethics, student welfare and the future of technology in education.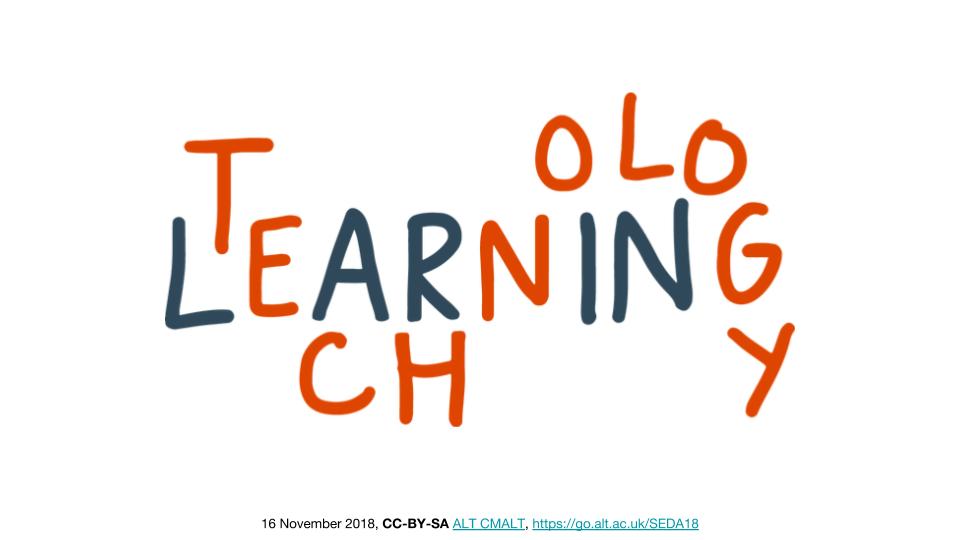 As well as looking at some of the challenges, my talk is going to explore how we meet them and how things are changing, specially in relation to how we engage students – and how that has changed professional practice.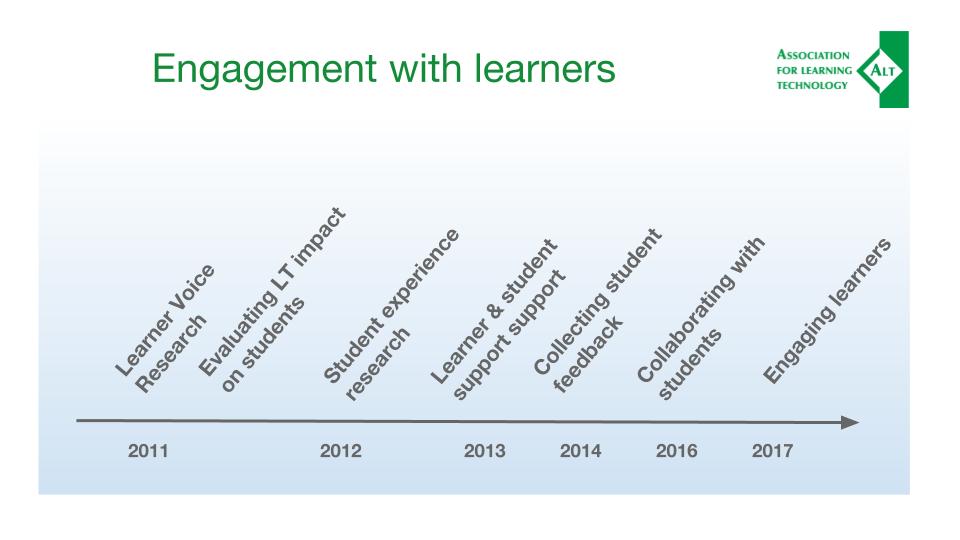 One of the other areas I will explore is how we are developing professionalism in Learning Technology through openness, using examples from across the ALT community, from the Open Education Special Interest Group, to the Open Access research journal and the forthcoming OER19 Conference.